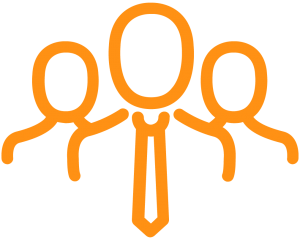 We bundle the expertise of two generations
Our strength lies in the experience and competence of the personalities in our network. That's why we work in teams of former top managers and digital natives who combine leadership experience, industry know-how and expertise with project management skills and digital competence. Highly specialized experts support them in their work.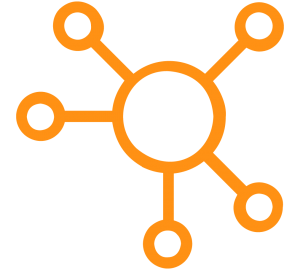 Project-specific teams by crowdsourcing
Our teams are put together on-demand for the respective task. These are complemented by crowdsourcing from experts from various networks and social media platforms. It is important to us that our consultants know the situation of our clients from their own experience. Regardless of whether we act as external consultants, provide interim managers, recruit a new team of employees or combine all three components: What ultimately counts for us is that our clients receive the right support quickly and flexibly.
Sustainability and cost efficiency through virtual infrastructure
We are so convinced of our quality that we are happy to agree success-related fees with our clients. This is an additional incentive for us and security for our clients. Why can we work like this? Because we rely on the Sharing Economy. We use the expertise of independent experts, do not invest in physical infrastructure, but consistently work digitally and location-independently in the home office or coworking space.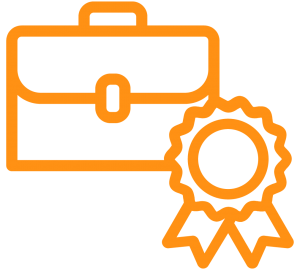 We work differently
We live New Work. Our "co-workers", whether freelancers or permanent employees, not only have extraordinary freedom to design their work in the way that best suits them. They also learn from each other every day by working in intergenerational teams. They regularly reward this with five stars on employer rating portals such as Kununu. We work differently. That's why so many former top managers, digital natives and other experts join our network. We call this the "Fab Place to work".
OUR AWARDS
We are proud that our innovative approach is regularly honored by our clients and independent juries, including two-time Grand Stevie Award© winner as "Company of the Year" in 2018 and 2019.