German Stevie Awards elect CROWDCONSULTANTS as Founder Team and Management Team of the Year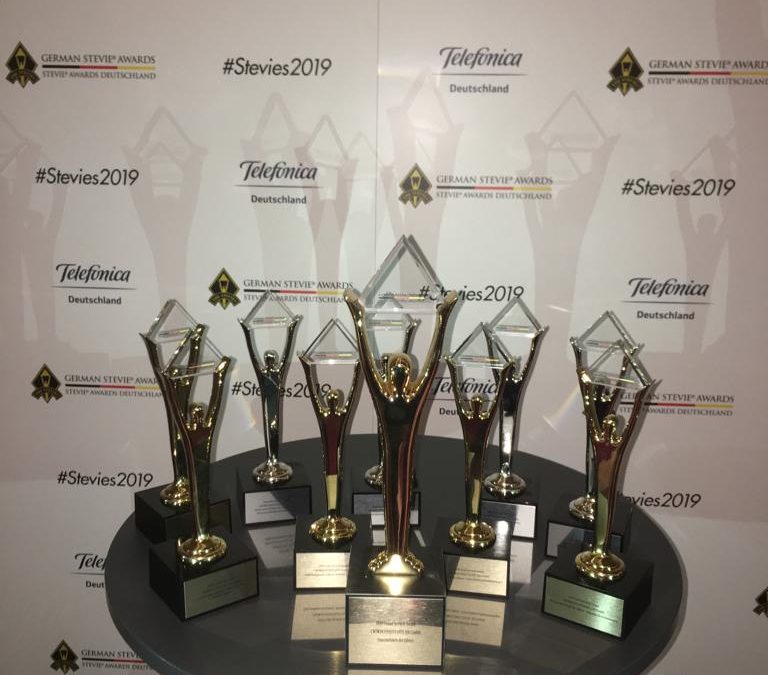 CROWDCONSULTANTS win a total of five gold and four silver stevies at the cross-industry German Business Prize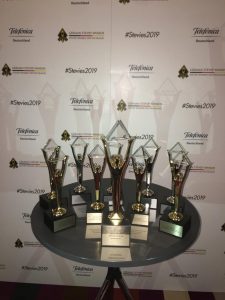 Berlin, 08.03.2019 – "We are very pleased that our team has again received several awards from the Stevie jury for its successful pioneering work in the areas of New Work Environments and Consulting 4.0" says Peter Bachsleitner, one of the founders of Crowdconsultants. The company was founded in the summer of 2016 by him, the former Top Executive Torsten Ecke as well as the digital natives Damiano Albrecht and Stefan Heidloff. It sees itself as a management and personnel consultancy that consistently focuses on digitisation, crowdsourcing, the principles of the Sharing Economy and cross-generational consulting teams. Young talents ensure the use of state-of-the-art tools and former executives provide the necessary experience for engagements ranging from start-ups to large international companies such as the European Space Agency or Knauf.
The company convinced the jury in a total of nine categories in particular with its contemporary strategic orientation and its special spirit as a "fab place to work" with a 5-star rating at KUNUNU and Glassdoor due to the constantly growing number of permanent and freelance employees. On May 3, 2019, not only the founder and management team but also – after 2018 again – the human resources team will be honored in Munich.
Here you can find the report of the German Stevie Awards on this year's winners.
About Stevie Awards
Since 2003, the Stevie Awards have honored outstanding achievements by companies and the people behind these companies. In addition to the German Stevie Awards (with over 80 categories), there are the Asia-Pacific Stevie Awards, the American Business Awards, the International Business Awards, the Stevie Awards for Women in Business, the Stevie Awards for Great Employers, and the Stevie Awards for Sales & Customer Service. Together, the Stevie Awards programs receive more than 10,000 applications each year from organizations in more than 60 countries, each of which is evaluated by a different jury of experts. An overview of all winners of the German Stevie Awards 2019 and earlier can be found here.
Please do not hesitate to contact us if you have any questions:
Peter Bachsleitner, Managing Partner of CROWDCONSULTANTS
E-Mail: peter.bachsleitner@CROWDCONSULTANTS.com
Telefon: +49 151 16323946