Press Release: CROWDCONSULTANTS on the shortlist of the HR Excellence Awards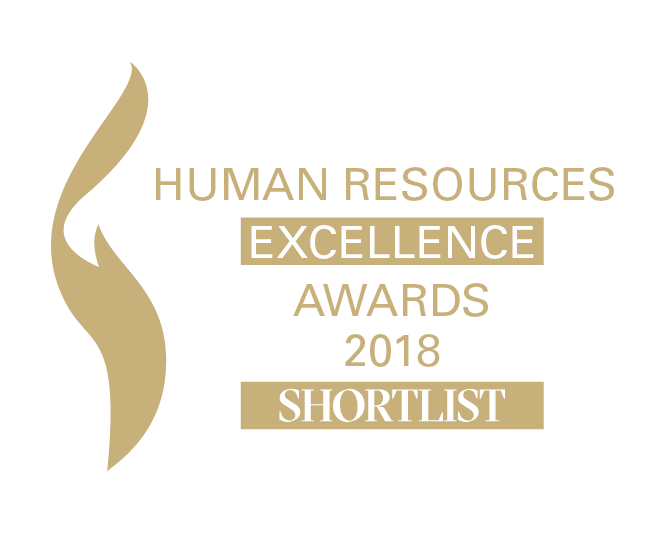 Innovative personnel and recruiting approach convinces jury
Berlin, 02.11.2018 – CROWDCONSULTANTS has made it onto the shortlist of the Human Resources Excellence Awards twice. A jury consisting of renowned HR managers nominated the Berlin Consulting 4.0 pioneer in the categories "New Working Environments (SMEs)" and "Service of the Year". "As a start-up, it is a very special honour for us that we were able to convince with our cross-generational teams and our digital structures based on crowdsourcing and sharing economy principles," underlines Damiano Albrecht, Managing Director of CROWDCONSULTANTS. The winners will be announced on 30 November during a gala at the Tipi at the Chancellery in Berlin. On the same day, the nominees will present their projects to the jury in an 8-minute live pitch.
New Working Environments with Consulting and Staffing 4.0
The age of digitalization, the Internet, social media and sharing economy principles make it possible to quickly recruit suitable skills and experience as well as infrastructure modules and to control project deployments professionally and more cost-effectively via largely uniform processes. CROWDCONSULTANTS is focusing primarily on the growing resource pool of highly qualified freelancers. "We want to create a successful modern working environment that takes these developments into account," says Damiano Albrecht.
The start-up sees itself as a company that is more fun for customers and employees than traditional consulting firms. "For us, more fun means above all a new working environment with a strong employee orientation. We want to create a 'Fab Place to Work' that attracts a diverse mix of freelancers as well as full and part-time employees through its great flexibility in terms of working hours, benefits and location," continues the CROWDCONSULTANTS CEO. For customers, the approach means they get a more cost-effective solution tailored to their specific needs.
Today, the company's success list includes more than 30 cross-generational and cross-industry assignments by various teams of former executives and young digital experts. "And the positive feedback as a 'Top- and Open-Company' at KUNUNU and with 5 stars at Glassdoor shows that our employees appreciate our special culture and our individual working models," underlines Damiano Albrecht.
About CROWDCONSULTANTS
CROWDCONSULTANTS 360 GmbH was founded in summer 2016 in Berlin by Digital Natives Damiano Albrecht and Stefan Heidloff together with former top executives Torsten Ecke and Peter Bachsleitner. They see themselves as a cross-generational, cross-industry and cross-functional management and personnel consultancy that consistently focuses on digitization, crowdsourcing and the principles of the sharing economy. This has already convinced several start-ups and well-known companies such as Audi, ING Bank, Knauf and the European Space Agency.
About the Human Resources Excellence Awards
The Human Resources Excellence Awards (HREA) are the platform for outstanding achievements in sustainable HR work. HR projects, which exist in large numbers and are often characterized by exceptional innovation, are thereby made possible by increased public awareness. Trendsetting work and outstanding campaigns are awarded the HR Excellence Awards in five top categories in the SME and corporate groups in a fair and transparent competition. The HR Excellence Awards are presented by Quadriga and the trade magazine Human Resources Manager. The jury, chaired by Marianne Neuendorff (Head of Corporate Human Resources – BAHLSEN) and Johannes Burr (Head of HR Marketing & Change Management Axel Springer), includes experienced HR experts from companies and organizations.
https://www.hr-excellence-awards.de/best-of-2018/
Please do not hesitate to contact us if you have any questions:
Peter Bachsleitner
peter.bachsleitner@CROWDCONSULTANTS.com